Spending some quiet time with the Lord can be the most important part of your day. This is a time for intimate fellowship with Lord through reading His Word, worship, and prayer.
If you don't already have a consistent daily time with the Lord, would you pray about being diligent and deliberate in setting aside a time each day for the purpose of meeting with Him in His Word?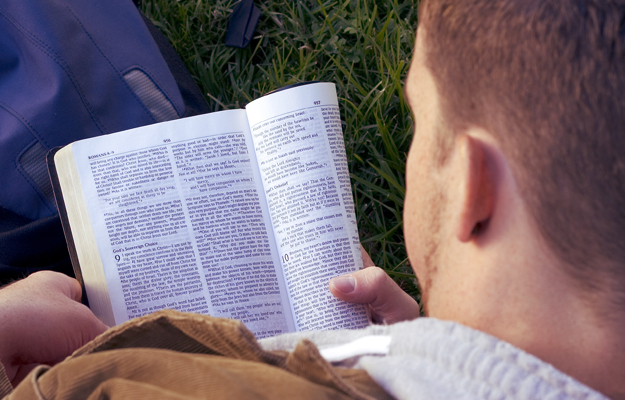 Here are three tips to help you focus and get the most out of your daily reading:
READ the passage and pray that you will hear what God wants to tell you. Don't be afraid to go back over the section a few times for understanding (see Psalm 119:18, a great prayer verse before you begin reading).
REFLECT on what you've read, and pray for understanding. God might be using that day's scripture to remind you of a truth, teach you something new, or reveal fresh insight (see Psalm 119:27).
RESPOND to what you have learned by putting it into action. Consider how you can apply what God has shown you during your day and look for ways to do it. Pray for eyes to see those opportunities and the resolve to follow through (see Psalm 119:59–60).
A special Harvest Partner version of "Through the New Testament in a Year" is available for you to download by clicking here.
Our ministry would love to hear from you about how the Lord ministers to you in your quiet time with Him. Please share with us!
Looking Up,
Harvest Partner Ministries